We have very often this basic (but important !) question. The main answwer is : IT DEPENDS ! 
It depends on what you are looking for… The 2 villages are separated by 12 kilometers and a sandy "road" that you can see on the above image. Prea is (still) an authentic fishermen village and it is above all the Kitesurfing spot of the area …Why ? Because the wind is blowing side-on and the spot is super safe (good to know…) but also because you will find the main  kite schools located on the huge Prea Beach.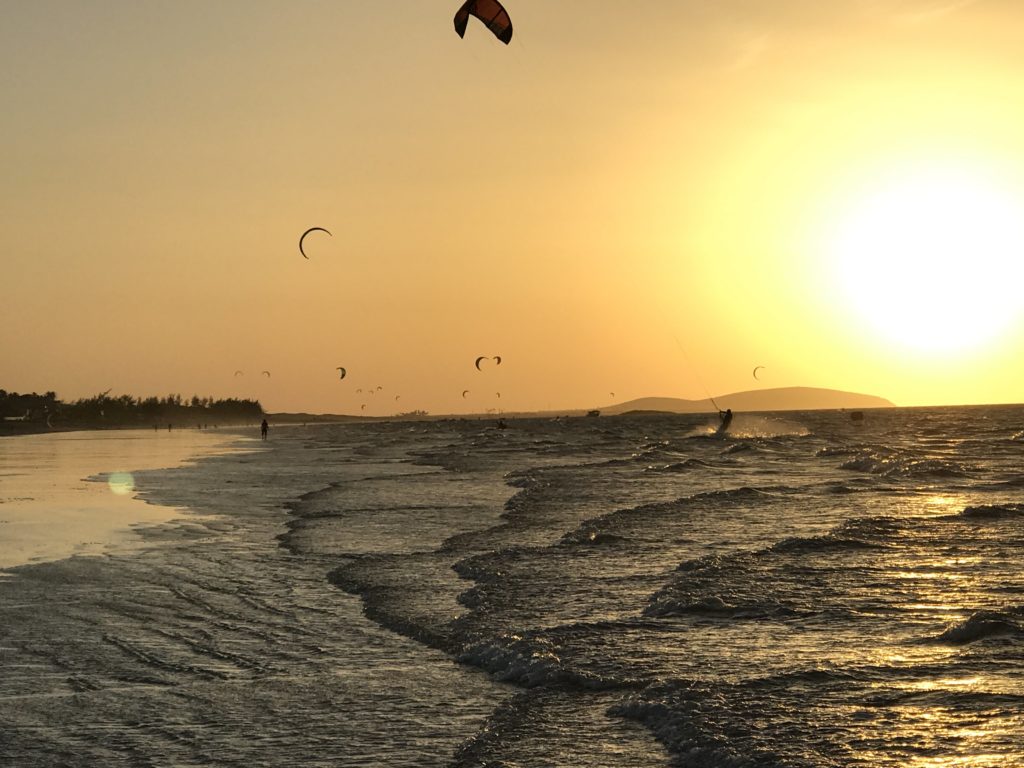 Jericoacoara is already a trendy place with many shops , restaurants, bars etc… it used to be a fishermen village but it has changed over time and is now more a touristic destination. The village in itself is nice (sandy roads, small buildings..) but will not fit with the ones looking for a real peacefull & purely authentic environment. There are few kites in Jericoacoara , it is mainly a Windsurf spot with the huge "club dos ventos" school. The wind is usually "off-side" in the main beach and can be "side-off" after the dune. Though it is possible to make fantastic downwinds from the dune to Tatajuba (on the way down the wind is quickly becoming "side" again 😄…)
Choose your style and pick your destination ! We have chosen Prea but we enjoy a good night in Jeri once in a while 😉.
Beleza